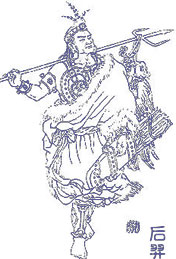 It was during the rule of King Yao when ten suns were seen appearing
in the sky. They parched the land and the sea. People were struggling with
every days' life.
The king then ordered Houyi, a competent archer, to shoot the nine big
balls of fire down. He climbed up to the top of the Kunlun Mountain and shot
down 9 suns with his magic bow. Grace to him, people survived the disaster
and came to thank their hero. Later, he married Chang Er, King Yao's dauther
as a reward.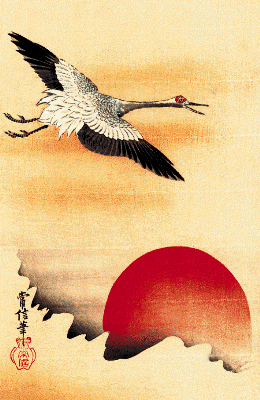 Copyright © 2002-2008 Lilicat. Tous droits réservés. All rights reserved.
lilicat@lilicat.com